WELCOME TO
ALMIGHTY WORD CHURCH
"WHERE THE WORD OF GOD IS CHANGING LIVES"
(2 Timothy 3:16-17)
Thank you for visiting Almighty Word Church on the web. We are a Bible teaching family ministry who strive to follow the teaching of Jesus Christ. Our primary focus is to be about the Father's Business. The Father's Business is about glorifying, exalting, and worshiping the name of His son Jesus Christ, as our Lord and Savior.
(Luke 2:49)

Almighty Word Church' name represents God's declaration and truth about His children and His Son, Jesus Christ...
(2 Corinthians 6:18) "I will be a Father to you, And you shall be My sons and daughters, Says the Lord Almighty."
(John 1:14) And the Word became flesh and dwelt among us, and we beheld His glory, the glory as of the only begotten of the Father, full of grace and truth.


Mail Donations to:
Almighty Word Church
P.O. Box 450062
Atlanta, GA 31145

With Your Giving, Almighty Word is Making a Difference for Jesus in Our Communities and the Lives of People

Providing Meals to the Homeless
Annual School Supplies Giveaway
Transitional Housing Assistance
Counseling Services to Our Youth
Partnering with Local Churches and Charities to Provide Relief Aid
Jesus Christ said in John 12:32 "And I, when I am lifted up from the earth, will draw all people to myself."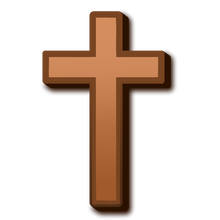 Our Mission is to fulfill Jesus Christ' Great Commission found in
Matthew 28:16-20:
Go! Identify People, Locate People, Reach People, Teach People and Support People…and baptize believers in the name of the Holy Trinity, making disciples to serve in the Kingdom of God with loving relationships whose spiritual citizens worship and praise our Lord Jesus Christ, and graciously follow the guidance of His Holy Spirit.



---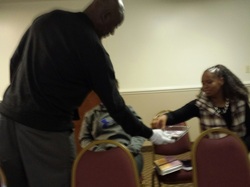 Matthew 26:26-28 "The Last Supper "
26 And as they were eating, Jesus Christ took bread, blessed and broke it, and gave it to the disciples and said, "Take, eat; this is My body." 27 Then He took the cup, and gave thanks, and gave it to them, saying, "Drink from it, all of you. 28 For this is My blood of the new covenant, which is shed for many for the remission of sins.

Deacon Clyde Copeland serving Holy Communion during worship service. Sister Marlene accepted Jesus Christ as her personal Savior on this day; Hallelujah!!!
---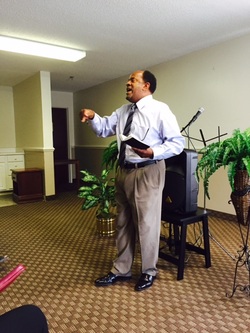 Pastor Karl Twyner of Shekinah Glory Baptist Church
preaching at Almighty Word worship service

---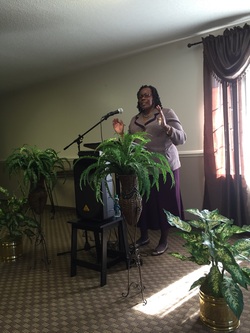 Minister Diann Ash of
Greenforest Community Baptist
Church preaching at Almighty Word worship service


---