ALMIGHTY WORD CHURCH
"WHERE THE WORD OF GOD IS CHANGING LIVES"
(2 Timothy 3:16-17)
Founding Pastor of Almighty Word Church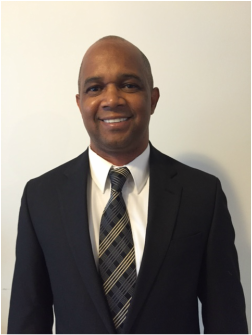 Pastor Frank Burkhead Jr., a native of Jackson, Mississippi. Pastor Frank attended Jackson State University in Jackson Mississippi where he graduated and received a Bachelor of Science degree in Business Management. Pastor Frank received a Master of Arts in Christian Ministry degree from Liberty Baptist Theological Seminary. Pastor Frank was licensed in ministry at New Destiny Christian Church, and was ordained in ministry at Greenforest Community Baptist Church.

Pastor Frank planted Almighty Word Church as a ministry without walls to share Jesus Christ outside of traditional church buildings.

Pastor Frank teaches a weekly bible study conference call on Wednesday evenings designed to reach people everywhere through social media

Pastor Frank fulfilled the Greenforest Community Baptist Church mission statement of "Growing Them Up and Sending Them Out" by co-laboring with a fellow GCBC Minister who planted New Destiny Christian Church of Stone Mountain, Georgia.

Pastor Frank continued serving at New Destiny Christian Church where he became the executive pastor. He helped the pastor develop, and carry out a strategic plan that focused on evangelism and discipleship. He also served as an occasional praise and worship leader, youth minister, and an evangelism leader before returning to GCBC.

Pastor Frank completed the Greenforest Christian Education certification training and was named Bible Study Small Group Leader and taught adult adult bible study classes.

Pastor Frank served as a leader and coach in the GCBC Athletics Ministry. He assisted in reviving the recreation ministry by organizing the league and working closely with the Ministry Director which led to an increase of youth participation. He instituted the "Bible Rap" teaching of the Word of God with all coaches and participating youth in the ministry. Pastor Frank is the author of a small handbook titled, "Sports Ministry for Christ" as a result of seeing the need for churches to be provided a guide on how to establish a youth recreation ministry.

Pastor Frank is married to Kathy Burkhead of Jackson, Mississippi. He has three children, Kymberly (Steven), Kandon and Kaleb, and one grandson, Colin.

---
Pastor Frank preaching sermon,
"Celebrating Our Father's Business"



Pastor Frank and
First Lady Kathy


---

Pastor Frank and Family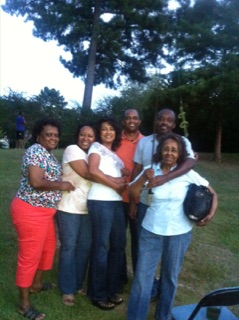 Pastor Frank mother
and four siblings.
---